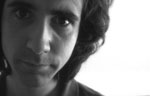 Word* has it that I'm a software engineer**, an alum of Stevens Institute of Technology, musician, theater dweller, and all around techno-geek residing in Somerset County (New Jersey, US) with wife Nancy and son Lex.
I've recently become a Google Enterprise Professional and started Liquid Joe, focusing on Google Search technologies and web site improvements.
Before that, I was the Technical Producer for pre-merger AT&T's corporate site. I am also one of the "prime movers" of AT&T's Web Standards Initiative, cultivating and promoting "environmentally responsible" site design, development and maintenance techniques. I am a student and ardent fan of useful, usable and aesthetically pleasing design, solid information architecture, and am always on the lookout for ways to "make things as simple as possible, but no simpler."
After hours and on weekends, when I'm not spending precious time with my family (especially Lex), I've been known to sing and play drums (and on rare occasions even bring out the violin) for the likes of Broadside Electric, Three Hour Detour, various musician friends or theater pit bands, act and direct in community theater, dive into puzzle-solving, play chess or travel abroad.
* Not Microsoft Word mind you, the word-on-the-street word ... but then you probably made the mental leap on that one already.
** Expensive shorthand for "elecrical engineering and computer science majors" (measured in college tuition per semester, natch).